Ceramic sculptures cover posts in Tamba, one of Japan's "Six Ancient Kilns."
In December of 2015, soon after I met Nishihata san at his kiln in Tamba, he sent me a beautiful catalog for his upcoming exhibition at Mitsukoshi Department Store in Nihonbashi, Tokyo. There, I met him again and was honored to witness his exquisite new collection of sake flasks and cups, tea ceremony cups, vases, sculptural works, and more. He sat with me, quietly, while I asked him more specific questions about the items I had just purchased, and he explained his glazing and firing techniques with patience and an interest in teaching more about his art. Here are five pictures of his works from that show. All of his works are wood-fired in his noborigama kiln in Tamba. Please view some of our offerings on the Tadashi and Daibi Nishihata page.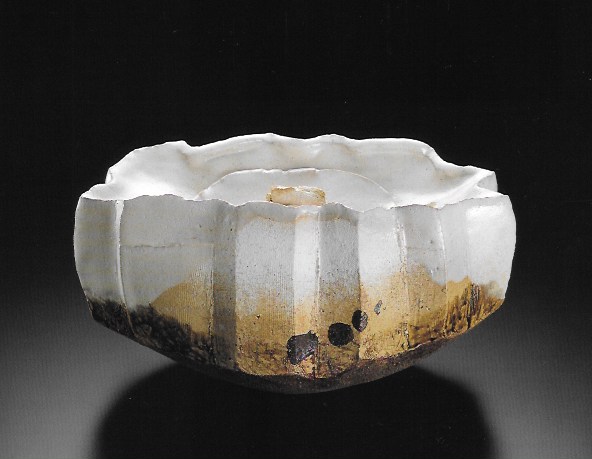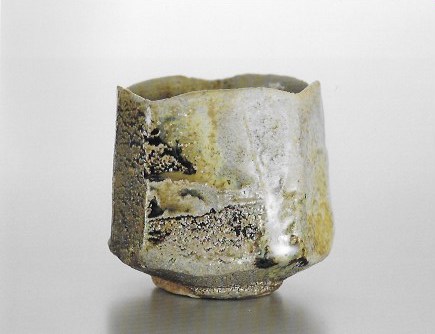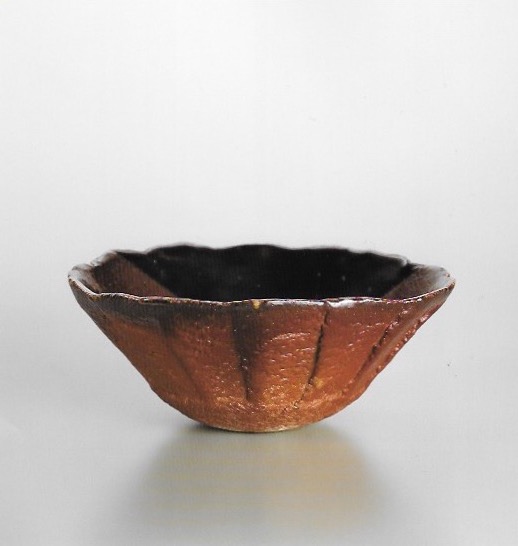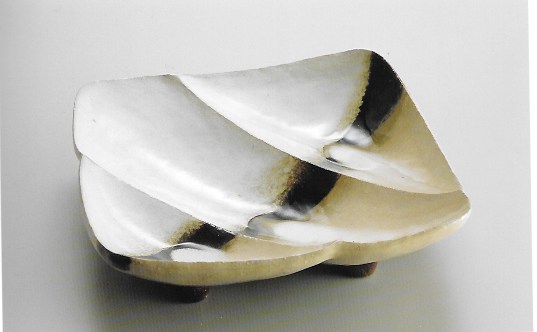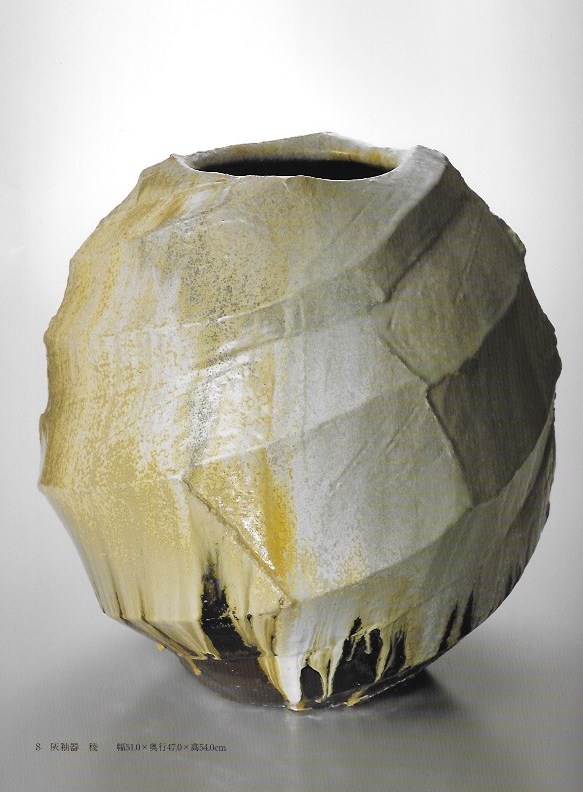 View of Tamba, one of Japan's Six Ancient Kilns. Nearby is the pottery village called Sue no Sato, where many potters' kilns are lined up next to each other, built onto the hill. Here we discovered the creative and talented artists Tadashi Nishihata, Hideyuki Ichino, and Masahiko Ichino.